---
Scroll down for descriptions of upcoming Friends fundraisers and your Library's programs.

---
Check out our newest raffle basket fundraiser.

RAFFLE TICKETS ON SALE NOW.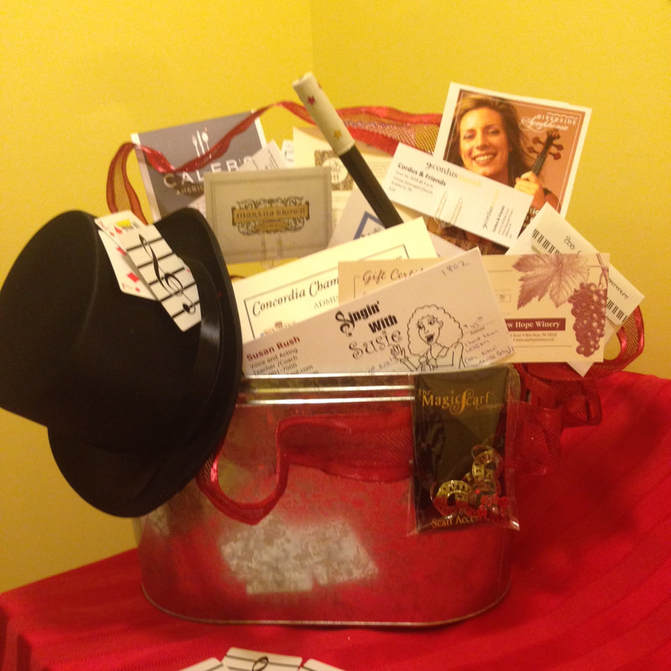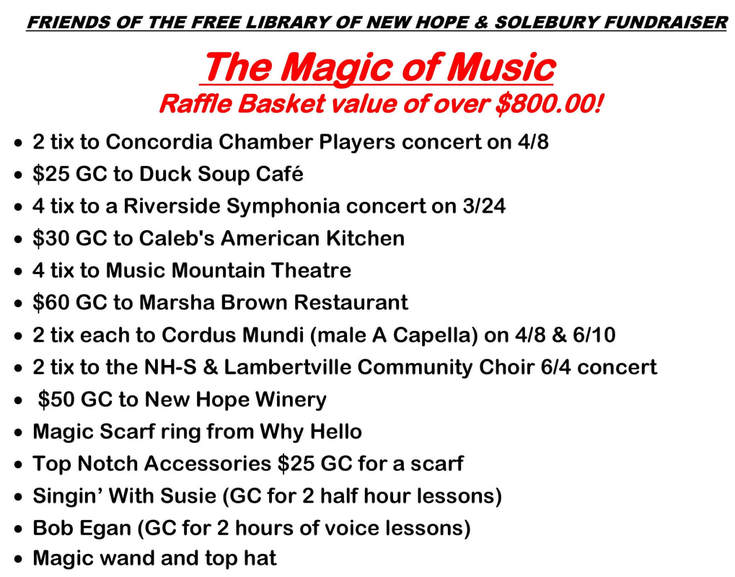 ---
Winner of our Bee Healthy in 2018 raffle basket was DeeDee Newcomb.
Congratulations DeeDee!!!

---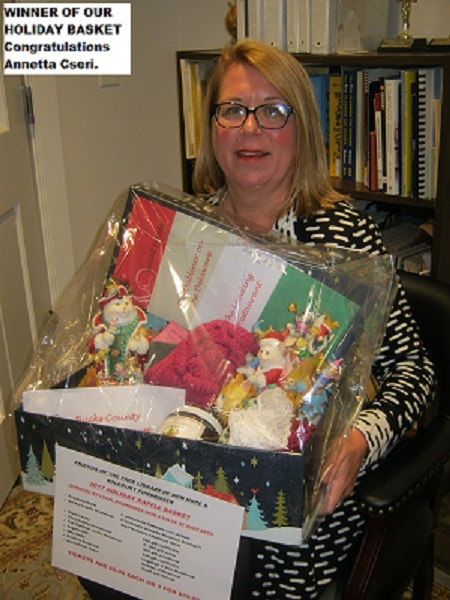 ---
---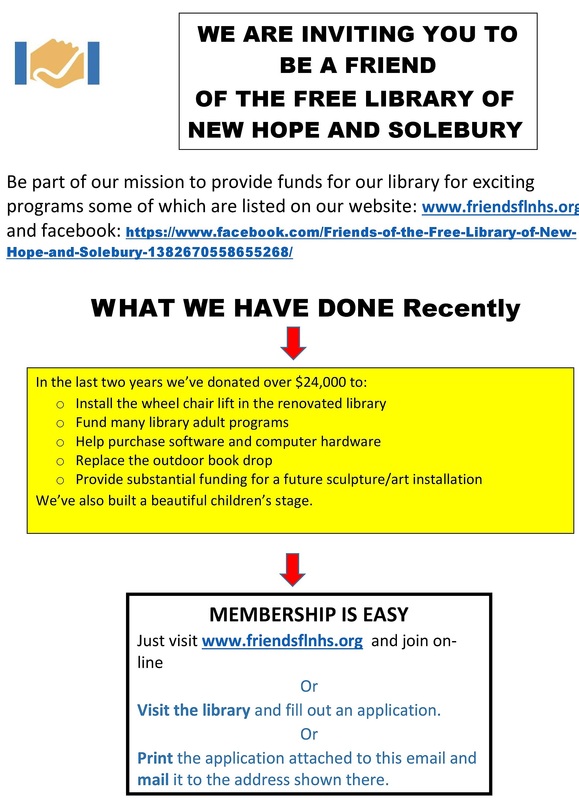 ---

Check out the library's events. Visit The Free Library of New Hope and The Friends of the Free Library sponsors many of the library's programs through fundraisers and memberships.
---
PRESCHOOL BLOCK PARTY
Friday, February 16 at 10:30am
Block Party! Preschoolers and their caregivers are invited to come by and build, make new friends, and have fun! No registration required.
THE HISTORY OF CHOCOLATE
Saturday, February 17 at 1pm
How sweet it is! Learn how a bitter seed became the delicious treat that so many of us love in this decadant presentation from historical chef Susan McLellan Plaisted. Please register. This program is made possible by the generous financial support of the Friends of the Library. Free. Please register.
Register
MAXIMIZING SOCIAL SECURITY BENEFITS
Wednesday, February 21 at 6:00pm
This seminar will explain what you need to know about whether Social Security can provide the income you need when you retire, how to make the most of your Social Security benefits and sources of retirement income beyond Social Security. Please register.
Register
PRESCHOOL ROBOTICS
Thursday, February 22 at 1pm
Preschoolers love robots! Children ages 3-5 and their caregivers are invited to join us for an afternoon of STEAM fun exploring the preschool learning tools of Code-a-pillar and Cubetto. Please register.
Register
CELL PHONE PHOTOGRAPHY
Saturday, March 10 at 1pm
Kathy Peoples from Katydid Photography shows you how to get the most out of your cell phone camera, from framing fantastic shots to tweaking the after product. Just in time for vacation season. Free. Made possible by the generous support by the Friends of the Library.
Register
ESCAPE THE ROOM
Wednesday, March 21 at 5:30pm
Look for clues! Solve the puzzles! Can you escape the author's study? Join us for the fastest hour of your life! For teens and adults. Please register.
Register
CLICK THE LINK BELOW TO SEE ALL THE LIBRARY OFFERS.
LIBRARY CALENDAR OF EVENTS