Scroll down for descriptions of upcoming Friends fundraisers and your Library's programs.

---
RAFFLE TICKETS ON SALE NOW.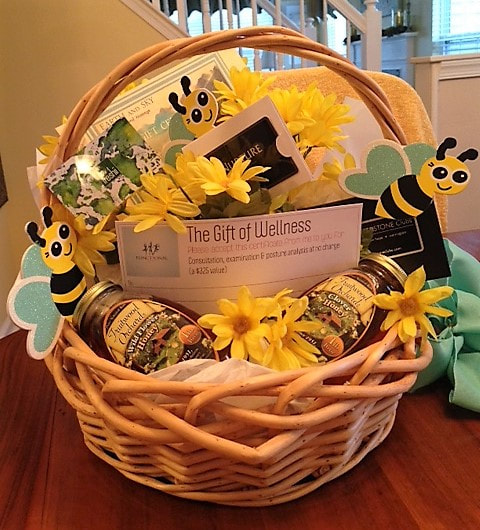 BEE HEALTHY IN 2018
(RAFFLE BASKET VALUE OF OVER $575)
Free consultation/exam/posture analysis plus three personal training sessions with Dr. Eric Pirrone, DC ($325 value)
Earth and Sky Acupuncture session ($80 value)
Cornerstone Gym gift card, good for 45 minute massage or other use ($75)
Nurture Spa gift card ($75)
Freshii gift card ($20)
Two 16 oz. jars honey - one each of clover and wildflower


BUY TICKETS AThttp://friendsflnhs.org/events.html
---
---
Winner of our last basket!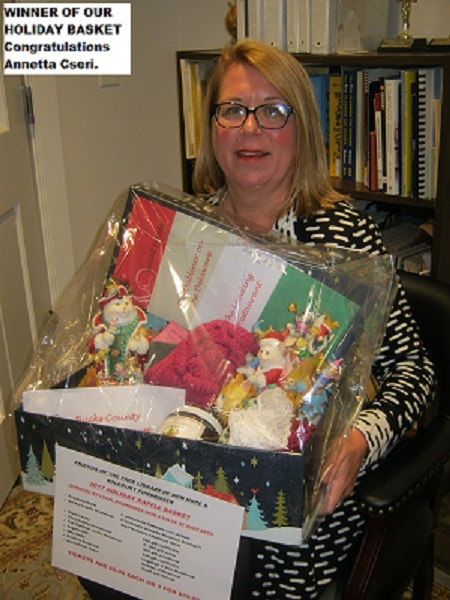 ---
---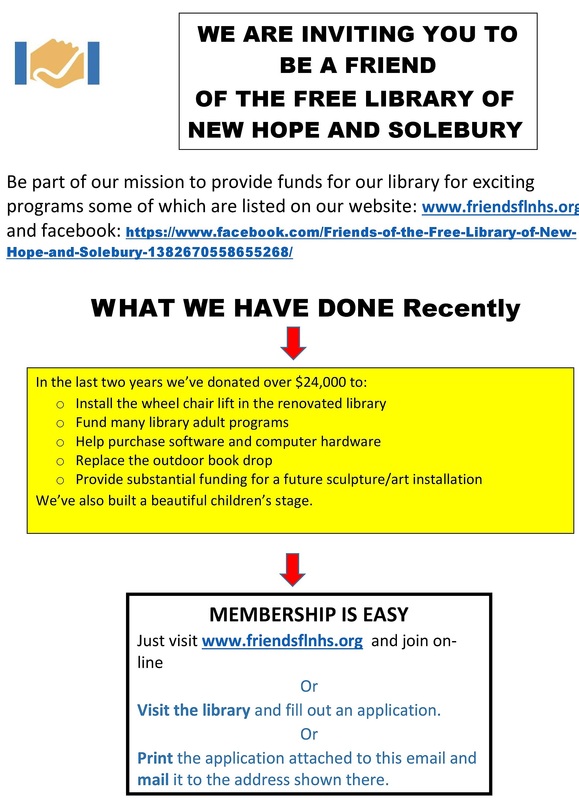 ---

Check out the library's events. Visit The Free Library of New Hope and The Friends of the Free Library sponsors many of the library's programs through fundraisers and memberships.
---
ROBOTS! ROBOTS! ROBOTS!
Thursday, January 18 from 3:30-4:30pm
Robots! Robots! Robots! Calling all mad scientists! Come and have fun building a robot! For school-age children and their families.
Register
PRESCHOOL BLOCK PARTY
Friday, January 19 at 10:30am
Block Party! Preschoolers and their caregivers are invited to come by and build, make new friends, and have fun! No registration required.
PLAY K CIRCLE TIME
Friday, January 26 at 1:00pm
Join us for a fun Play K circle time where children will learn social skills and engage in activities that will get them ready for Kindergarten.
Register
CLICK THE LINK BELOW TO SEE ALL THE LIBRARY OFFERS.
LIBRARY CALENDAR OF EVENTS