Scroll down for descriptions of upcoming Friends fundraisers and your Library's programs.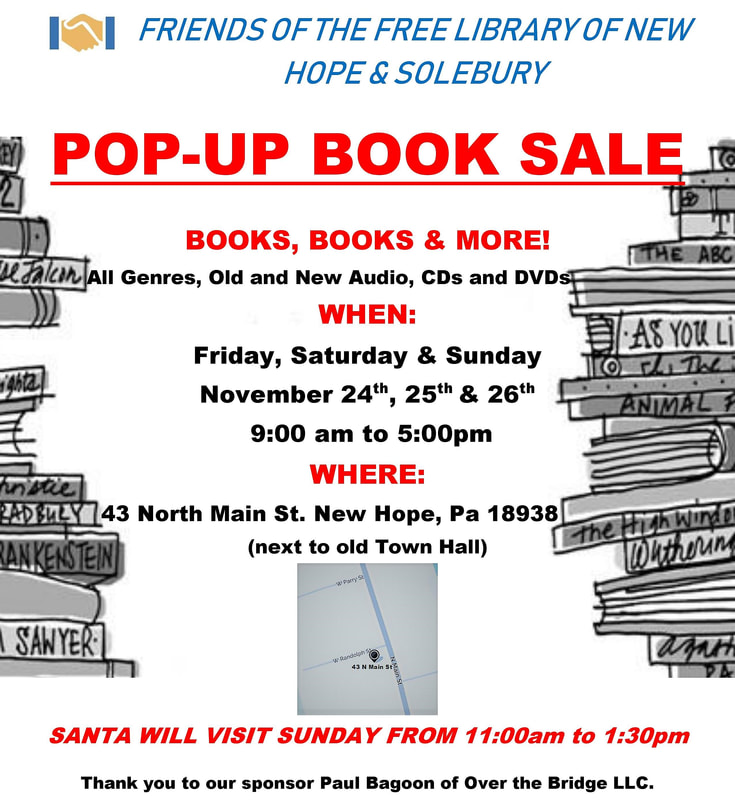 ---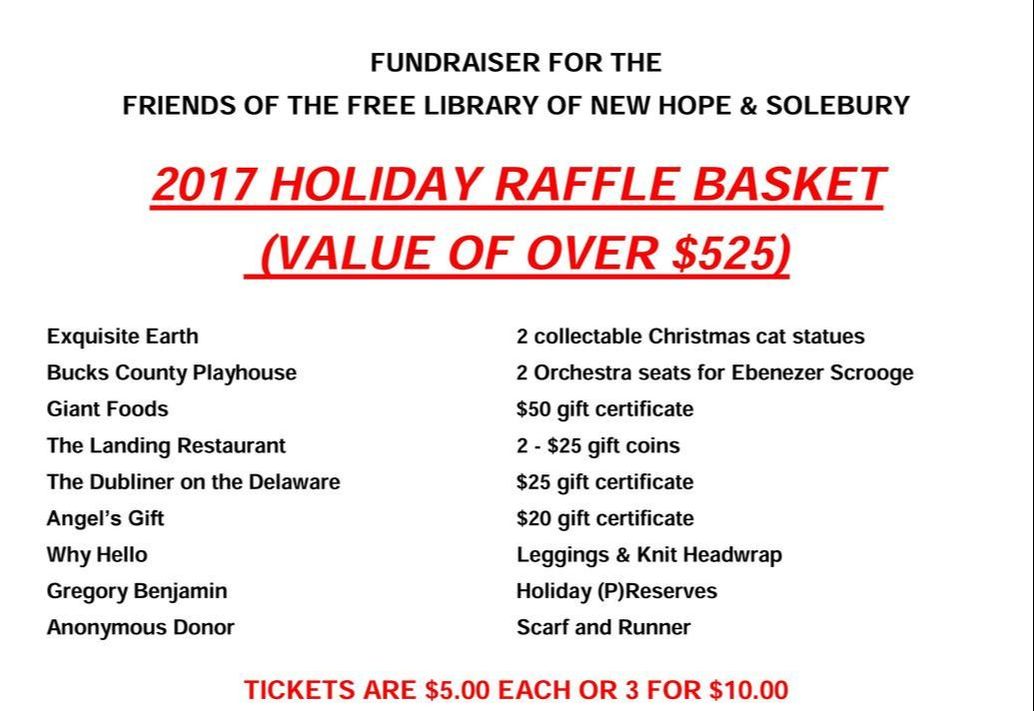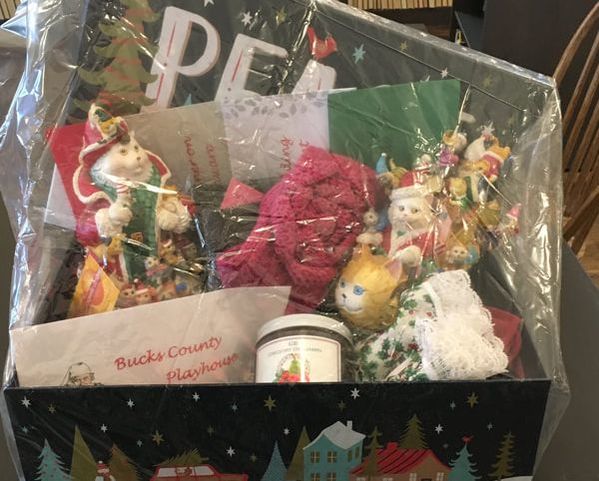 ---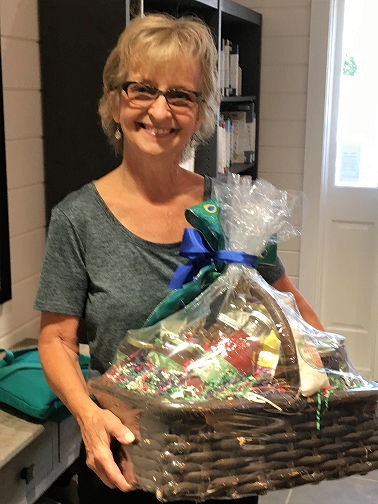 Congratulations Regina Gelinas, winner of our latest raffle basket donated by
Manoff Market Gardens.


Look
for our next basket coming in the next few weeks!!!
---
Fun at the Masked Ball Benefit!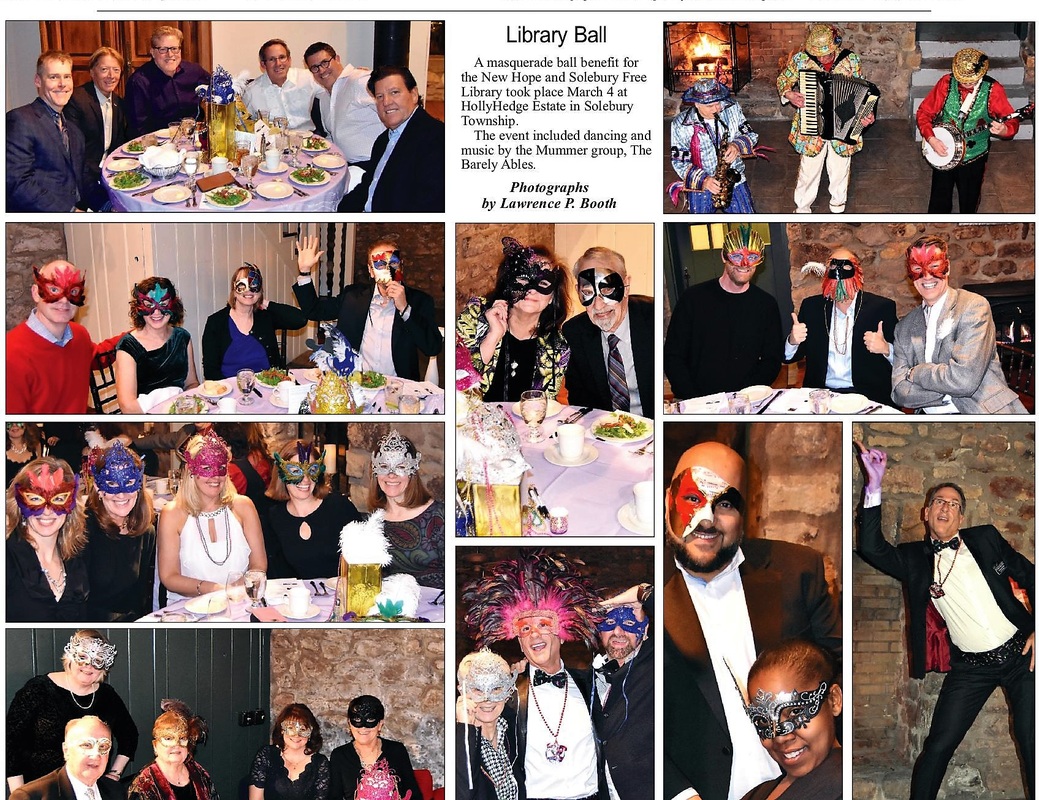 ---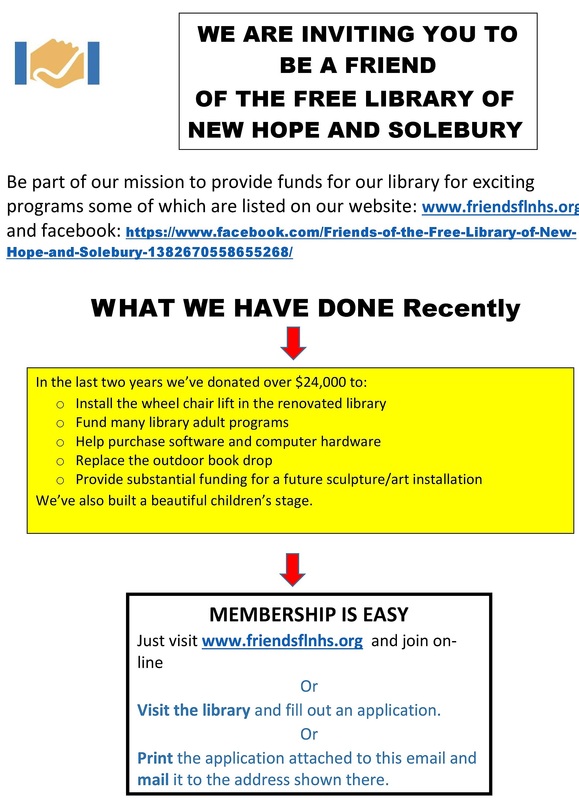 ---
In other news.......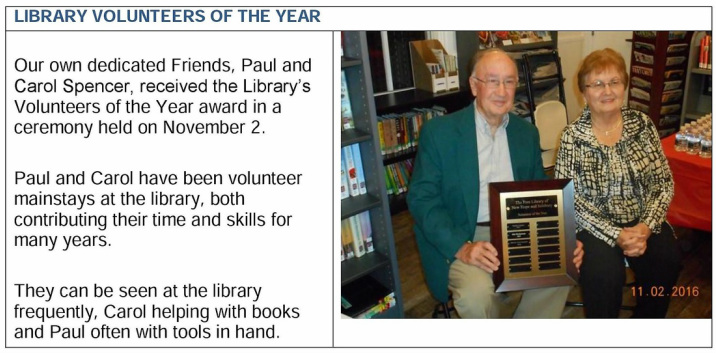 ---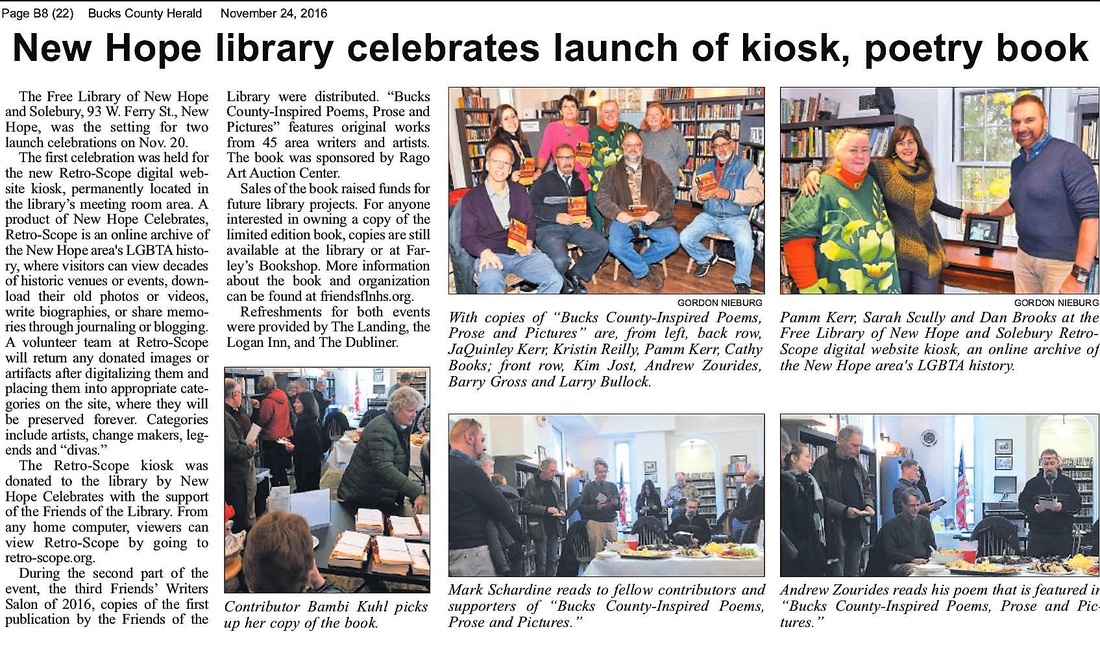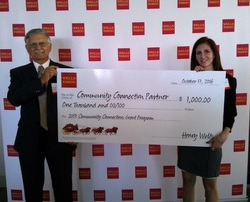 Karl Varnai, FOL Board President - Elect is accepting a grant for the Friends, from Wells Fargo branch manager.
Thank you Wells Fargo.
---
---
---

Check out the library's events. Visit The Free Library of New Hope and The Friends of the Free Library sponsors many of the library's programs through fundraisers and memberships.
---
SUMMER READING PROGRAM 2017
Read for prizes, attend programs and have fun! Open to readers of ALL ages. Registration for all programs is now open---for Kids, Teens and Adults.
Teen Poetry Writers Group
For those who love expressing themselves through the written word or would like to try.Bucks County poet laureate nominee Steve Nolan leads the group.
Monday, June 26, 2017
6:00pm - 7:00pm
Register
MUSIC OF THE 1960s*
Tuesdays, July 11 and 18 from 7-8:30pm
The times they were a-changin'. This two-part musical history tour offers an overview of America's popular music in the 1960's, taught with spoken, recorded, and live music examples. Led by Rick Rosen. Free.
Register
BILINGUAL STORY TIME
Saturdays, July 1 and 15 at 10:30am
Join Senora Daisy and Senora Adriana for stories, songs and activities in Spanish. Sponsored by the Sociedad Hispania Doylestown. No registration required.
IN CONCERT: HUNGRYTOWN*
Thursday, July 13 at 6:30pm
After more than a decade of world-wide touring and three album releases, Rebecca Hall and Ken Anderson--otherwise known as the folk duo Hungrytown--have earned a reputation for the quality and authenticity of their songwriting. The duo brings their brand of music to the New Hope-Solebury Library. Free.
Register
MAXIMIZING SOCIAL SECURITY
Wednesday, July 19 at 6:00pm
Learn how to get the most from your benefits with financial planner Bill Davis.. Free. Please register.
Register

BUILD A BETTER EMPIRE: QUEEN VICTORIA*
Thursday, July 27at 7:00pm
The sun never set on the British Empire. Historical interpreter Alyssa Dupuy brings us an intimate portrait of the beloved sovereign responsible for it all.
Register

GET READY FOR THE SOLAR ECLIPSE!
Friday, July 28 at 6:30pm
Join us for this exciting presentation by the Bucks-Mont Astronomical Association that will get you ready for the August 21st 2017 Solar Eclipse. You will learn how eclipses occur, what will happen in different parts of the country during the eclipse and how to view the eclipse safely. All those who come will receive FREE special glasses to use when viewing the partial Solar Eclipse!
Register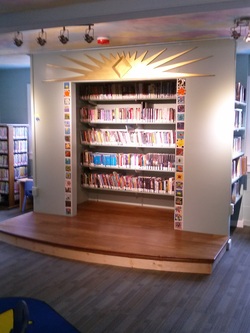 The new children's stage in the newly renovated New Hope & Solebury Library! Built by our own Friends volunteers, Paul Spencer and Karl Varnai.
---