Scroll down for descriptions of upcoming Friends fundraisers and your Library's programs.

---
MYSTERY MONTH April 2nd to May 7th

From now to May 6th find a mystery date with a mystery novel at the Library -
https://www.nhslibrary.org/.
Join us and meet our Five Mystery/Thriller/Crime Writers at our next fundraiser
on May 7th at the NH & Solebury Library!
---
OUR AUTHORS
·
Annette Dashofy (http://www.annettedashofy.com/)
Dashofy's No Way Home is off the charts fantastic! Fantastic characters, fantastic mysteries, fantastic book!! Get your copy and hold on tight, it is going to be a bumpy ride..
~Escape With Dollycas Into A Good Book
· Sherry Knowlton (http://www.sherryknowlton.com/)
"Alexa Williams is a sassy, alpha-female heroine." Steve Berry, New York Times and #1 International Bestselling Author
· Jon McGoran (http://www.jonmcgoran.com/)
"McGoran [is] one fine thriller writer... It's a delight to watch McGoran propel the narrative forward, with minimal backstory and artful use of detail... The action is unending, and McGoran displays enviable skill. ...A first-tier thriller."- Booklist, in a starred review
·
Dennis Tafoya (
http://www.dennistafoya.com/
)
"Tafoya delivers a gut-wrenching crime thriller as gritty and harsh as a Philadelphia winter." - Starred Review, Publishers Weekly
· Wendy Tyson (http://www.watyson.com/)
"Tyson's first-rate second Greenhouse mystery stars big-city lawyer turned small-town organic farmer Megan Sawyer, a kind, intelligent, and spirited woman with great integrity. In short, she's the sort of person cozy readers warm to and root for." – Publishers Weekly (starred review)
---
---
Fun at the Masked Ball Benefit!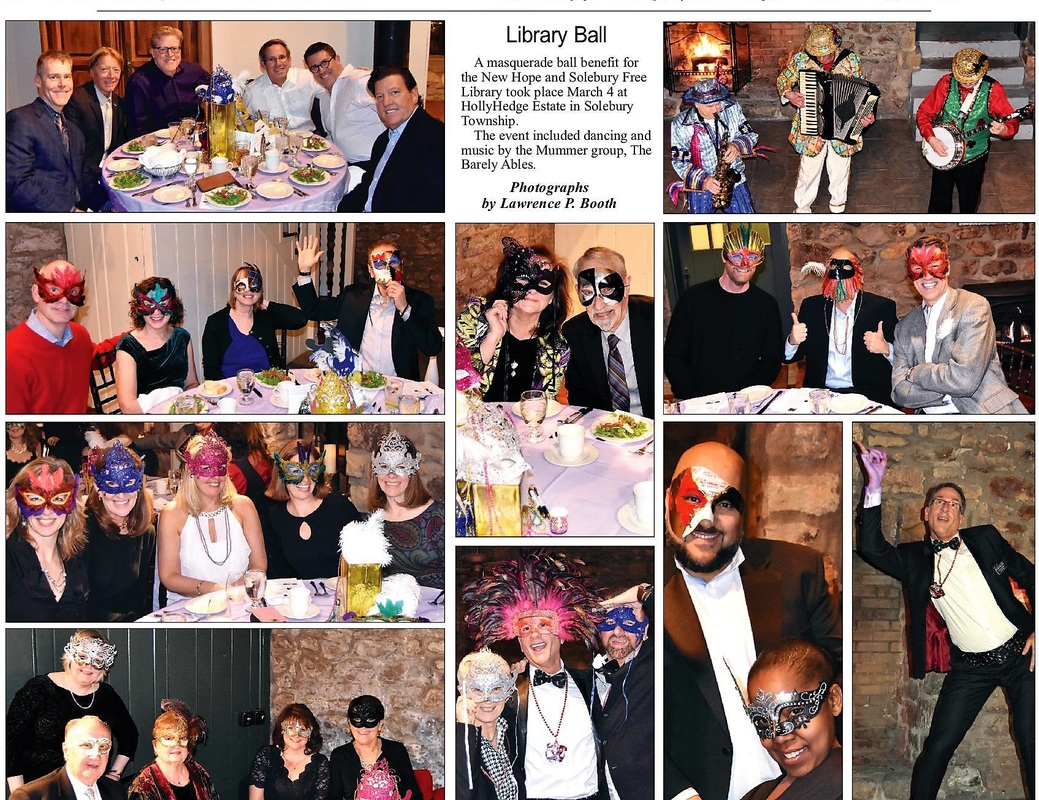 ---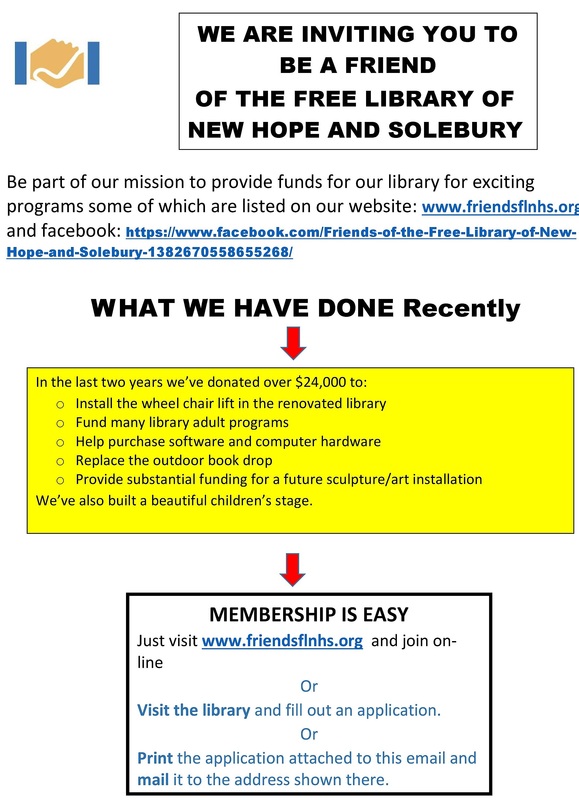 ---
In other news.......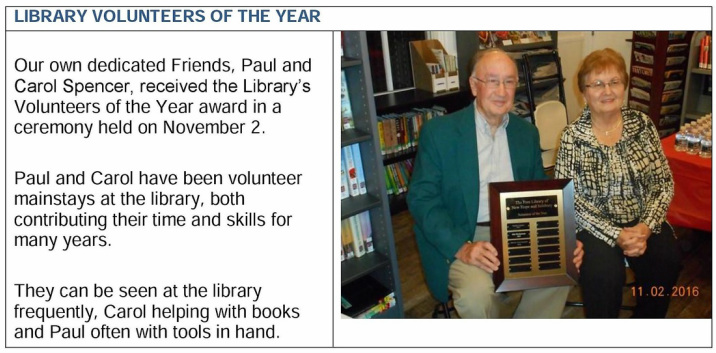 ---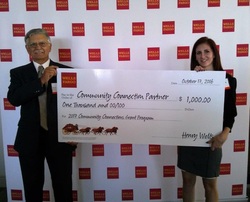 Karl Varnai, FOL Board President - Elect is accepting a grant for the Friends, from Wells Fargo branch manager.
Thank you Wells Fargo.
---
---
---

Check out the library's events. Visit The Free Library of New Hope and The Friends of the Free Library sponsors many of the library's programs through fundraisers and memberships.
---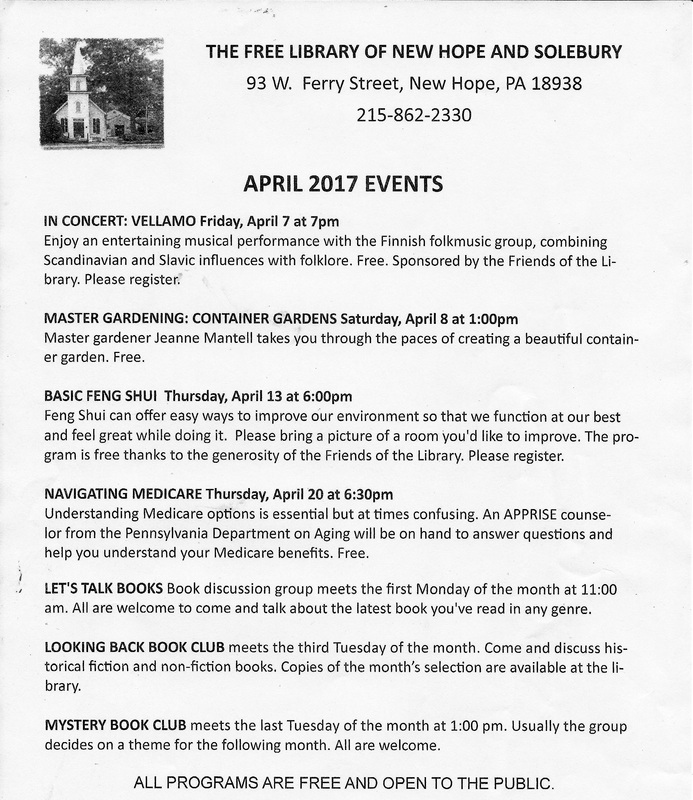 ---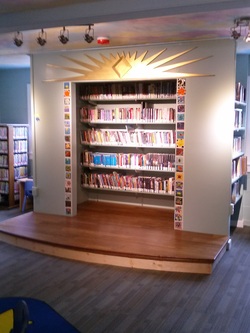 The new children's stage in the newly renovated New Hope & Solebury Library! Built by our own Friends volunteers, Paul Spencer and Karl Varnai.
---